What Matters / Are you taking the best possible care of your 401k/403b?
Are you taking the best possible care of your 401k/403b?

Laurie Adams
06/12/2023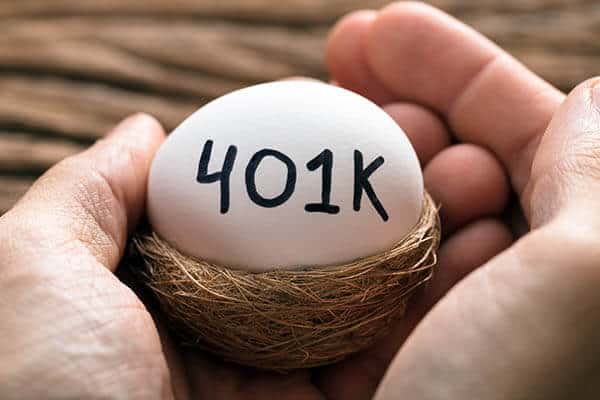 Are your workplace retirement plans getting the best possible investment options, guidance, and management?
Your family retirement accounts may be some of your largest assets but, if you are like most people, you probably don't have a personal advocate looking at the investments with you in mind. You may have received some input in the beginning and pieces of advice along the way, but the investments are not being professionally selected or managed by a dedicated professional who knows your family personally and knows your specific goals and needs.
This is the way workplace retirement plans have worked traditionally but the situation has changed, and you are now offered an option that allows us to step in and help, and make a measurable difference.*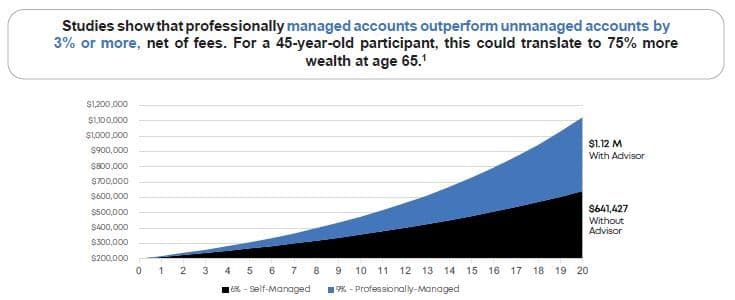 Let's look at Fidelity, as one example, where you have a range of investment choices. The weakest is the Target Date Fund option; the best, especially for larger accounts, is the Self-Directed option through www.netbenefits.com and Brokerage link. In that environment, you gain access to investments beyond your limited workplace plan line-up and may have the option of using outside investment advisors.
Through Brokerage Link, you can have us as your personal advisor in your workplace plan. Journey is able to guide your investments providing comprehensive account management, and comprehensive planning in a coordinated strategy with your non-retirement accounts. We can improve outcomes and reduce unnecessary risks in your 401k.
The greatest risk to you in going without advice is what is called 'behavioral risk' where you may respond to market events emotionally or avoid managing altogether. Making informed investment decisions and managing those through change and over time is critical to long term performance. We can do this daily for you, with a disciplined process and without emotion. We will manage as the Fed nears a peak and turns, manage through political turmoil, manage as markets expand or contract, manage as you approach and enter retirement.
I'm sharing an image from Vanguard above, that illustrates the benefits of having accounts managed professionally.*
Reach out to me and we can discuss how this might work for you.
* Vanguard. "Putting a Value on Your Value: Quantifying Vanguard Advisor's Alpha." February 2019. Russell Investments. "2021 Value of an Advisor Study." April 2021. Hypothetical performance calculations are shown for illustrative purposes only.