Simple Living
Minimizing to be able to see our treasures more clearly.

Laurie Adams
07/15/2023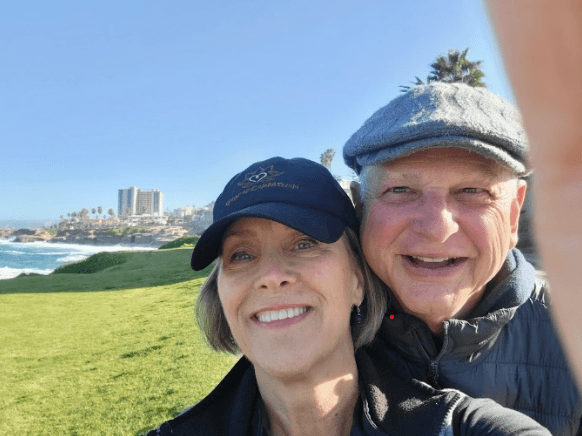 John and I went out one morning on a walk in one of our favorite new hometowns - La Jolla. It was cool and the sun was bright and so we both put on hats. I realized as we walked how grateful I felt for the simple beauty of the day, of the location, and of my life.
We had created simplicity in our lives intentionally. We pared down our belongings as we prepared to leave our past home, pared down to an amount that we can fit into our modern 'steamer trunks', skipping quickly past the Kondo method as we considered the amount, we can actually fit into a 61 cubic foot car interior, seats folded down. You know of the 80/20 rule – you wear 20 percent of your clothes 80 percent of the time… We got rid of the 80 percent and that made it easy peasy. Choosing the 20 percent was an interesting exercise in recognizing the things we truly value.
One of the things I held onto is this 15-year-old cap from the Seeds of Compassion event in Seattle in 2008. The hat brings back so many memories of long days collaborating with the amazing people who came together to create an extended weekend centered on the Dalai Lama and other spiritual giants from around the world, filling arenas, stadiums, pavilions, and theaters as they shared stories about the impact of compassion on our world.
My Take - Simple living and minimizing involves removing clutter so that you can see clearly what is valuable in your life, what you want to take care of and enjoy. This hat reminds me that the experiences we choose, and the people we spend time with are among our most valuable assets. They fill and warm our hearts, not our storage boxes!